Our Mansion Rooms
The Nahant Country Club Estate features Four separate mansion rooms, a covered patio terrace, bridal suite and expansive lawns and gardens. The variety in space and exclusivity offers a backdrop to accommodate any special occasion. We host small and large events with your vision at the heart of each celebration. You can rent a single room for a select time or the entire mansion for the day. We are a true hidden gem, come explore our spaces… Make Our Mansion Yours…
Main Bar: 60 guests
Your own private bar, fully stocked. Perfect to use for a smaller affair or to enjoy cocktails and appetizers before a larger reception. Includes cocktail style and table seating, small seasonal centerpieces and candlelight.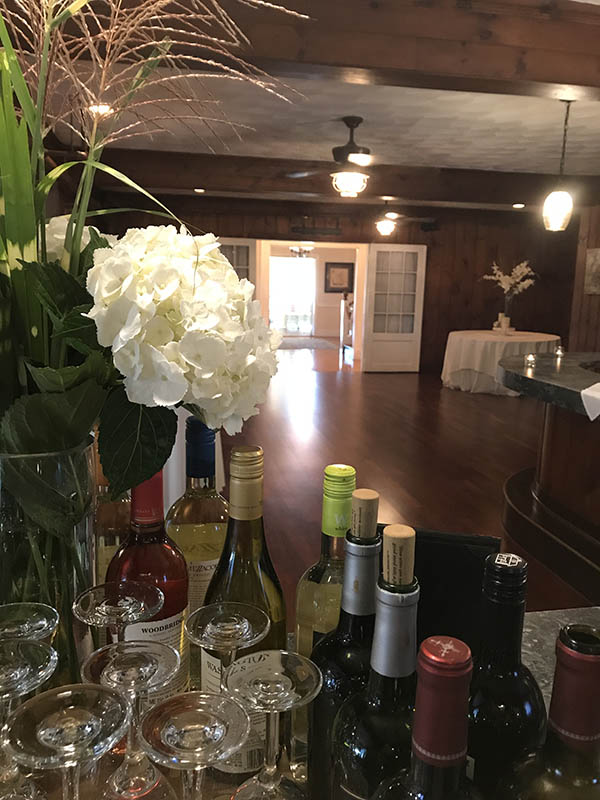 Patio Terrace
Up to 50 Seats alone (more when used with Crystal or Tudor Rooms)
Our covered patio terrace is the perfect space to use for a 100% open air celebration. It can be used alone or in combination with any of the rooms. The Patio Terrace runs the length of the front of the mansion. Tables covered with crisp white linens and chairs for breezy seating included as well as candlelight.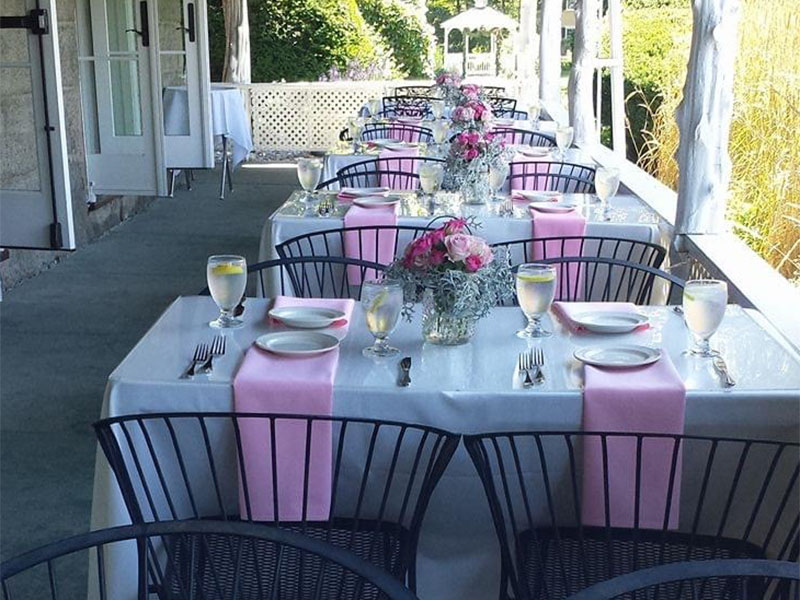 Crystal Room: 40 guests
True New England Charm at its best. Ideal for showers and smaller celebrations. Features 75% open air concept with French doors that open to the covered patio terrace. Includes a beautiful decorative fireplace, tables, Chiavari chairs, small seasonal centerpieces and candlelight.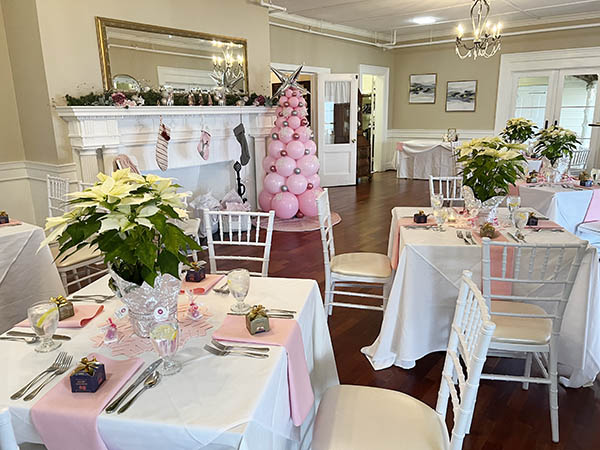 Tudor Room*: up to 60 guests
Adorned with traditional brass fixtures and vaulted wooden beam ceilings. The oversized windows that allow natural sunlight to filter in for daytime events and create ambiance for evening celebrations.Includes a beautiful decorative fireplace, tables, Chiavari chairs, small seasonal centerpieces and candlelight.
*The Tudor room is named after the Ice King himself "Frederic Tudor''. Frederic Tudor made his fortune shipping ice from our local ponds, like Walden Pond, across the world by 3 month voyage to Asia and the Philippines. Many thought he was crazy until he made a fortune and built this mansion as his summer home around 1824. Look up Frederic Tudor for some more "COOL" history on the ICE King.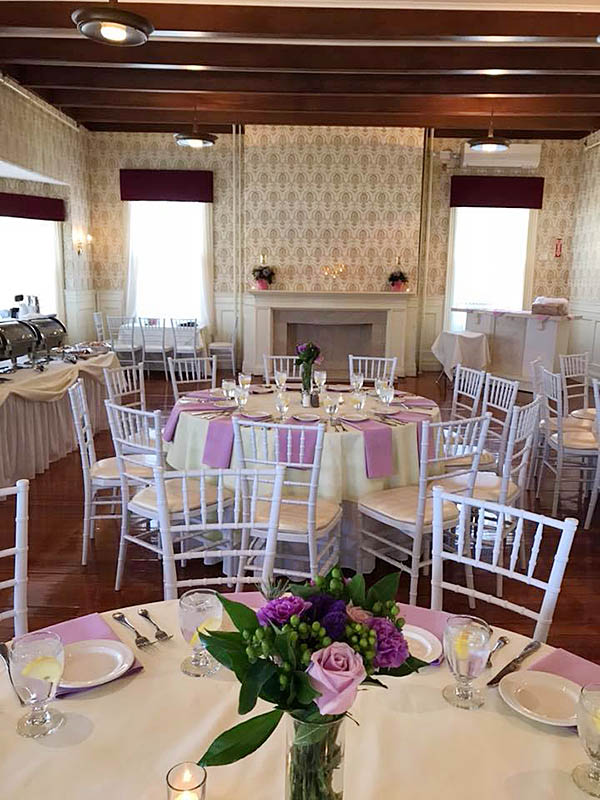 Bridal Suite
Our exclusive bridal suite is light and airy with large windows and hardwood floors offering the perfect setting to create a stress free preparation experience. Avoid the hustle and bustle of wedding day and have everyone come to you! Bridal suite access for weddings as early as 10am at no additional charge.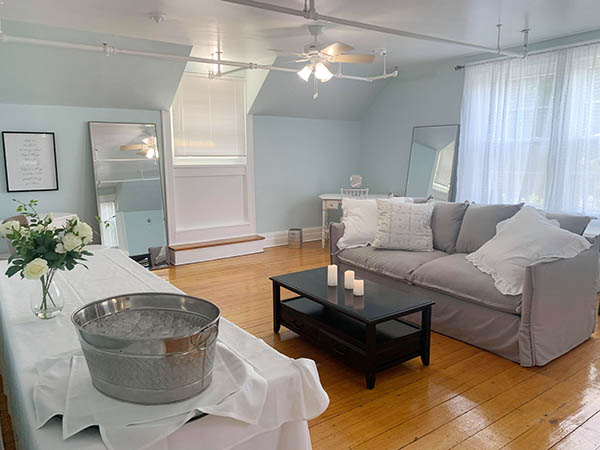 Gazebo & Grounds
Our gazebo holds the memories of hundreds of wedding ceremonies set in the shade of the century old oak and maple trees. Expansive lawns and lush gardens offer opportunities to enjoy outdoor space and games while you're here celebrating with your friends and family. The Outdoor fire table and outdoor seating is the perfect way to end the night. Guest Parking is included at no additional charge.