Nestled in the middle of a maritime community just North of Boston, The Nahant Country Club Estate is the perfect mansion setting for your wedding or special event. We customize each celebration to be a true reflection of your vision and style. The Nahant Country Club can be rented for small parties or exclusively yours for the day for weddings or larger celebrations.
We are full-service and dedicated to making your planning smooth and your celebration an event to remember. The Nahant Country Club is a historic New England style mansion built in 1824 for Frederic Tudor, the legendary "Ice King." Our family has been hosting North Shore events since 1987. When you are here, you're family.
Come make some history of your own.
A Variety in Menus and Cuisine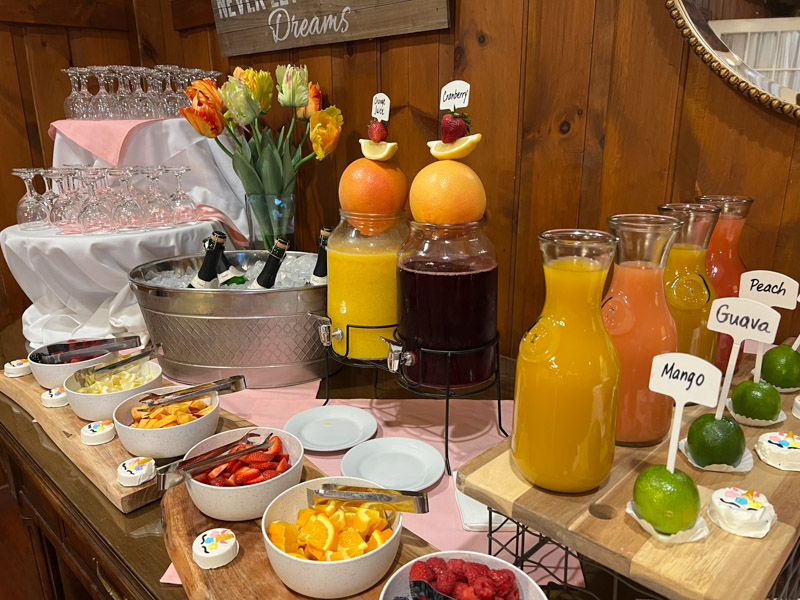 Whether you are looking for brunches, luncheons, dinners, cocktail receptions or buffets- we are committed to planning your event, your way. All the cooking is done in our kitchen for delicious oven to table cuisine.
About Us
The Nahant Country Club Estate is a mansion situated on seven acres of lawns and gardens for your guests to enjoy the perfect indoor and outdoor space for your celebration. Our reputation is based on many years of unsurpassed quality in the hospitality and food service industry.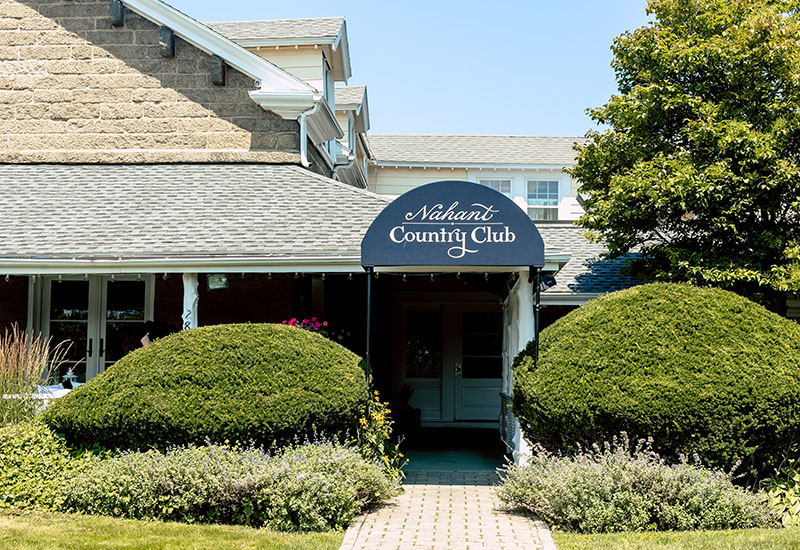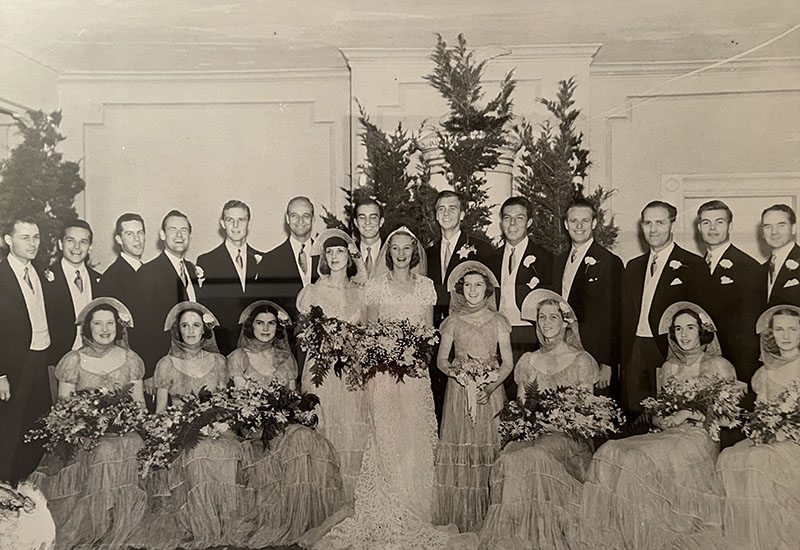 An Anchor in Nahant's Rich History
The history of Nahant Country Club starts when it was built in 1825 by Frederic Tudor, The Ice King. Tudor built the NCC estate as his summer cottage after making a fortune shipping ice from local New England ponds to warm climates across the globe. The home later became a 'Country Club' for elite New Englanders.
Our wedding day could not have been more perfect. I loved Nahant Country Club from the first time I visited and knew right away it was the place I wanted to get married. I dealt with Peter a majority of the time and he was always great. Pat the chef was awesome as well. He made us up some sandwiches and appetizers while the girls and I got ready in the bridal suite before the ceremony. It's a perfect/beautiful place to get ready. One of the many reasons why I loved it there. My guests are still raving about the wedding too. The food was great, the atmosphere, the cocktail hour, they thought everything was fantastic. I even got a few "best wedding ever" comments. I could really go on and on… I definitely recommend this venue, you wont be disappointed!!
We had a perfect wedding at NCC! We wanted to get married on Nahant, and were incredibly lucky to find the NCC. The space is perfect: beautiful outdoor space, a really cool two-level main ballroom, and connected bar and patio rooms for cocktail hour and for guests to get away from the music if they want. Yasmene was wonderful throughout the whole process. They made suggestions when we didn't have any idea what to do and reminded us of details we would never have remembered. There was never a moment when they didn't have everything totally under control, and they were also unfailingly incredibly nice the whole time. The night went wonderfully and our guests had a great time (as did we!). We would definitely recommend it!